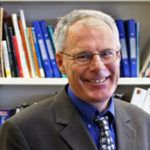 Professor Bruce Scates BA Hons (Mon) 1984, Dip. Ed. (Melb) 1987, Ph D (Mon) 1989 holds the Chair of History and Australian Studies at Monash University.  He is also the Director of the National Centre for Australian Studies.
Professor Scates is an international authority in the field of war and memory.  He is the author of Return to Gallipoli: Walking the Battlefields of the Great War (Cambridge 2006), A Place to Remember: A History of Victoria's Shrine of Remembrance (Cambridge 2009), co-author of the prize winning Women and the Great War (Cambridge 1997) and a number of other landmark studies of Australian's experience of war.
He has led a number of pilgrimages to the battlefields of World War One and World War Two, including a return to Crete by veterans of the 6th Division and the Premier of Victoria's Spirit of Anzac Study Tour.  He has advised the Australian government on the recovery of 'the missing' in Fromelles and Malaysia, was part of a national reference group designing the new interpretive centre at Villers Bretonneaux, and has helped convene major public exhibitions at the Shrine of Remembrance.
In 2005 Professor Scates delivered the Annual History Lecture at Government House, marking the 90th anniversary of the Gallipoli Landings.  He has also delivered the prestigious Sir Keith Sinclair lecture and a host of key-note addresses to major conferences in Australia and overseas.  His work was the subject of a major ABC television documentary and he is a frequent contributor to radio and press.