Do you know of a family that took up land as 'Soldier Settlers' after WWI?
Add your family's story and/or your community's memory to History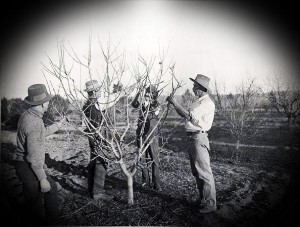 Community outreach is a major dimension of this project.  We aim to make history relevant, meaningful, inspiring and accessible to all Australians. Accordingly this project has set out to gather as many family and community stories as possible, blending these with the rich archival record held by State Records NSW.  We are seeking
Photographs of soldier settlers and their descendants
Diaries, letters and journals
Stories passed down through the generations of the experience of working the land
Contributors can be anonymous and any published work will 'deidentify' personal testimony.  Interviews can be by phone, face to face, or through email.  Records will be held initially by Monash University and later transferred (with your consent) to State Records NSW.
Please feel free to contact Ms Selena Williams, on 0418420445 or email Selena.Williams@records.nsw.gov.au.
We look forward to hearing from you!